The modeling from seed facility of GeneXproTools is a very powerful modeling tool as it enables you to refine your models by using an already good model as starter. This starting model could have been created by GeneXproTools or it could have been designed elsewhere. In the former case, this process is very easy and most of the times you just have to press the Optimize button on the Run Panel.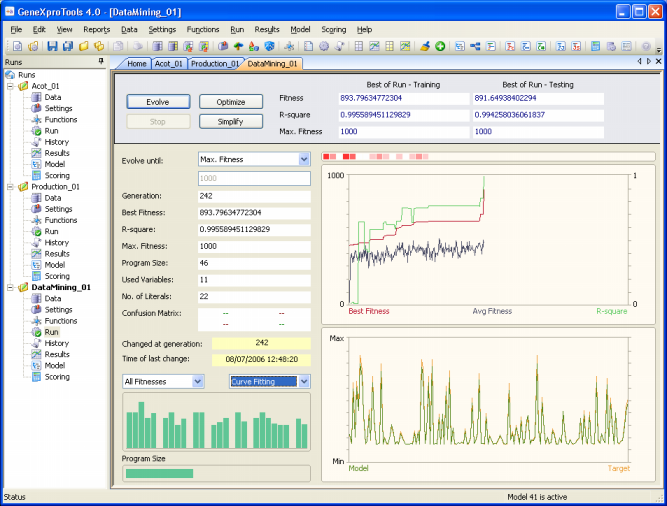 In this case, the active model of the last run (usually the best-of-run, but any model kept in the History Panel can become active) can be used immediately as seed.

In the latter case, the model used as seed must be introduced through the Change Seed window using Karva notation.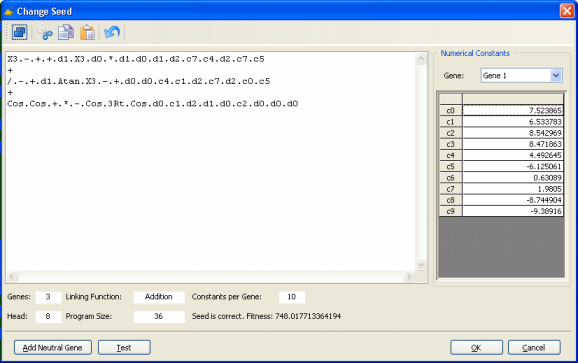 After introducing your seed model, you can test its structural soundness and evaluate its fitness by pressing the Test button on the Change Seed window. Then you can also check its translation into a more conventional representation by checking its structure in the Model Panel.